GESTER at Simac Tanning Tech 2023
Milan International Exhibition Center, September 19th to 21st, 2023
Introduction:
The Simac Tanning Tech exhibition is a renowned event that brings together professionals, experts, and industry enthusiasts from the leather sector. As the leather industry continues to evolve and demand higher quality products, reliable testing equipment becomes increasingly crucial for manufacturers and researchers. GESTER, a renowned name in the field of testing instruments, is excited to announce its participation in the Simac Tanning Tech 2023 exhibition at the Milan International Exhibition Center.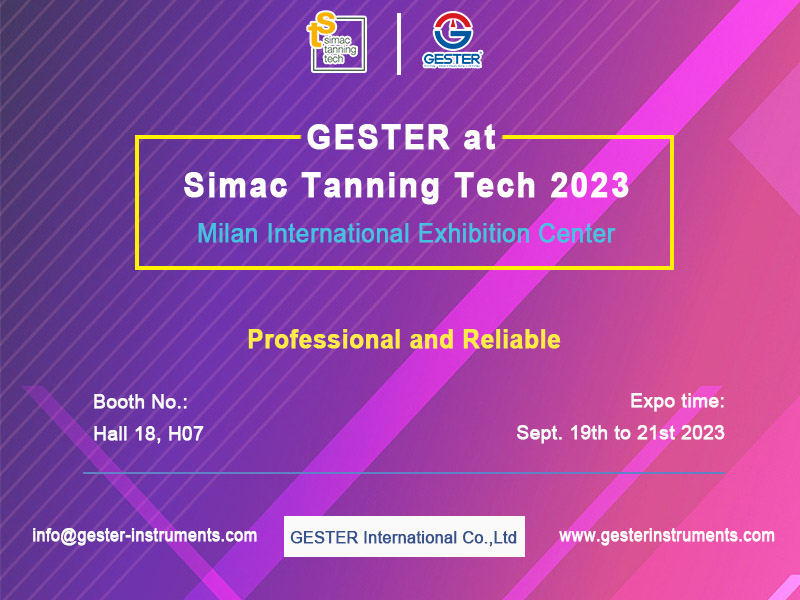 About GESTER:
With decades of experience in the field, GESTER has established itself as a leading provider of testing instruments for various industries, including leather, textiles, footwear, and more. Our commitment to innovation, precision, and quality has earned them a global reputation for excellence. We participation in Simac Tanning Tech 2023 is a testament to our dedication to serving the leather industry with the most advanced testing solutions.
Exhibition Details:
Venue: Milan International Exhibition Center
Exhibition Name: Simac Tanning Tech 2023
Booth Number: Hall 18, H07
Exhibition Dates: September 19th to 21st, 2023
Featured Products:
1. GT-KB48 Slip Resistance Tester:
The GT-KB48 Slip Resistance Tester is a state-of-the-art instrument designed to evaluate the slip resistance of various leather products, including footwear, belts, and gloves. With adjustable parameters and adherence to international testing standards, this tester provides accurate and reliable data to help manufacturers enhance the safety and quality of their products.
2. GT-KB03B-1 DIN Abrasion Tester:
Manufacturers often face challenges related to the durability and wear resistance of leather materials. The GT-KB03B-1 DIN Abrasion Tester offers a solution to this problem by simulating real-life abrasion conditions and providing precise results. It complies with DIN and other international standards.
3. GT-KC01-4 IULTCS & Veslic Leather Abrasion Tester:
The GT-KC01-4 IULTCS & Veslic Leather Abrasion Tester is designed to determine the abrasion resistance of leather samples, ensuring that they meet industry standards. This tester enables manufacturers to optimize their leather formulations and deliver products that stand the test of time.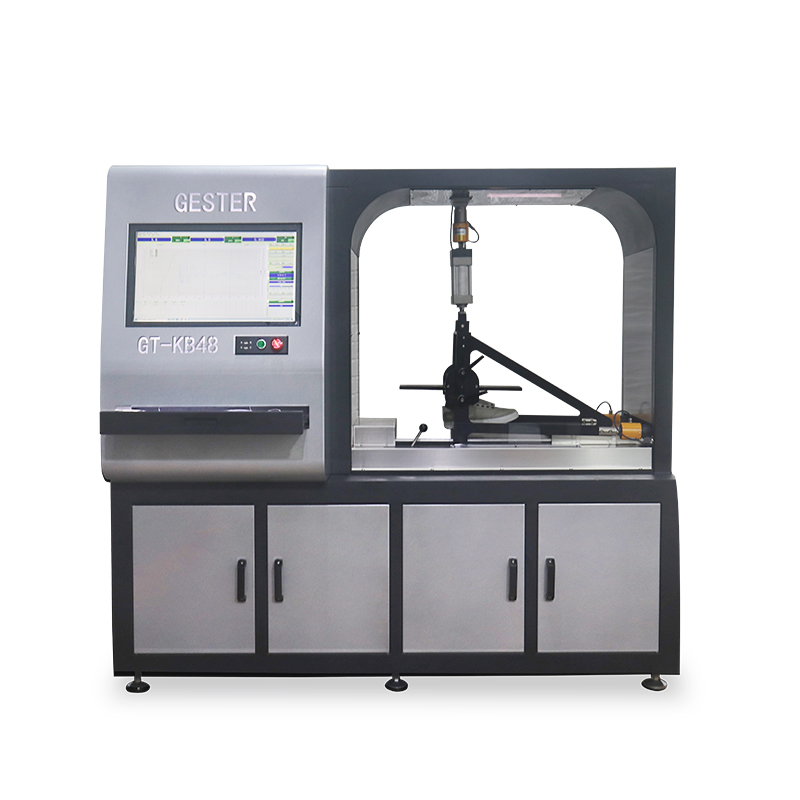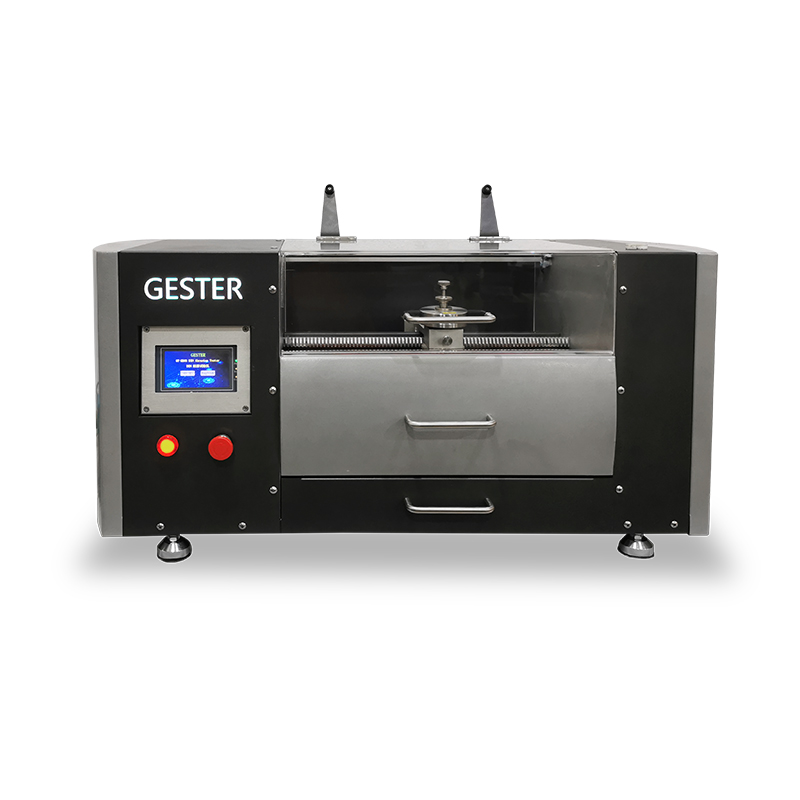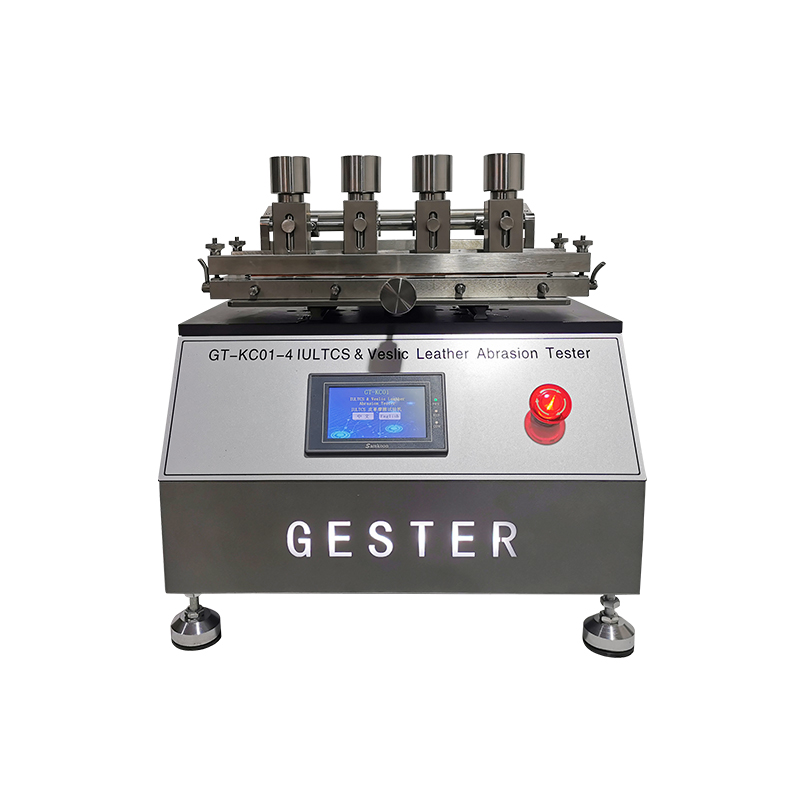 4. GT-K01 Universal Testing Machine:
As a versatile and indispensable tool, the GT-K01 Universal Testing Machine caters to a wide range of testing requirements in the leather industry. From tensile strength and tear resistance to elongation and compression tests, this machine provides comprehensive data for quality control and material characterization.
5. GT-KC10A Bally Resistance Flexing Tester:
Leather goods often undergo flexing and bending during regular use. The GT-KC10A Bally Resistance Flexing Tester simulates these movements, allowing manufacturers to assess the flexural resistance of their leather products. By identifying potential weaknesses, companies can make informed decisions to improve their offerings.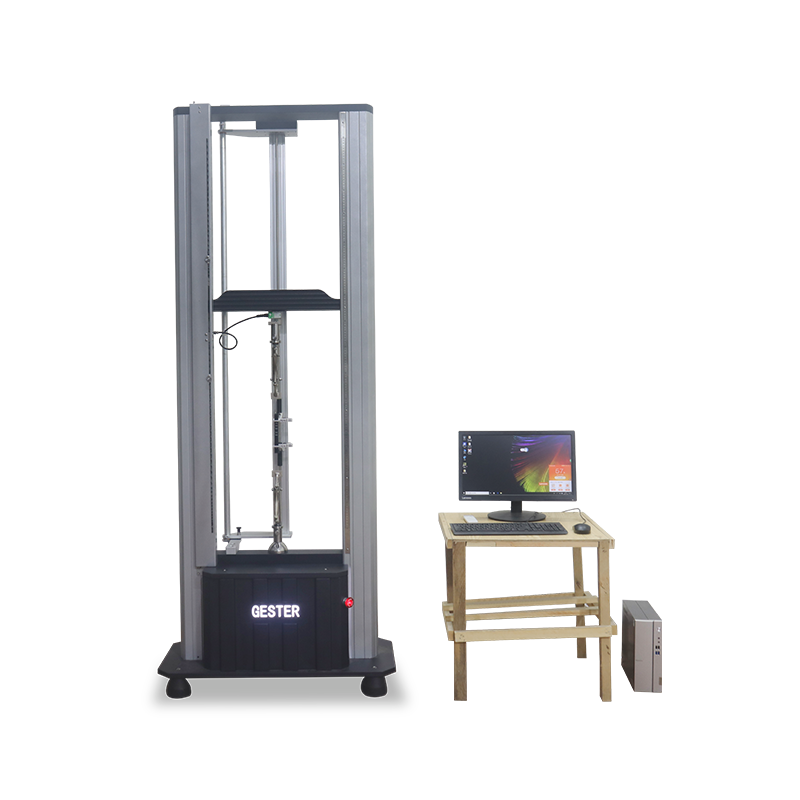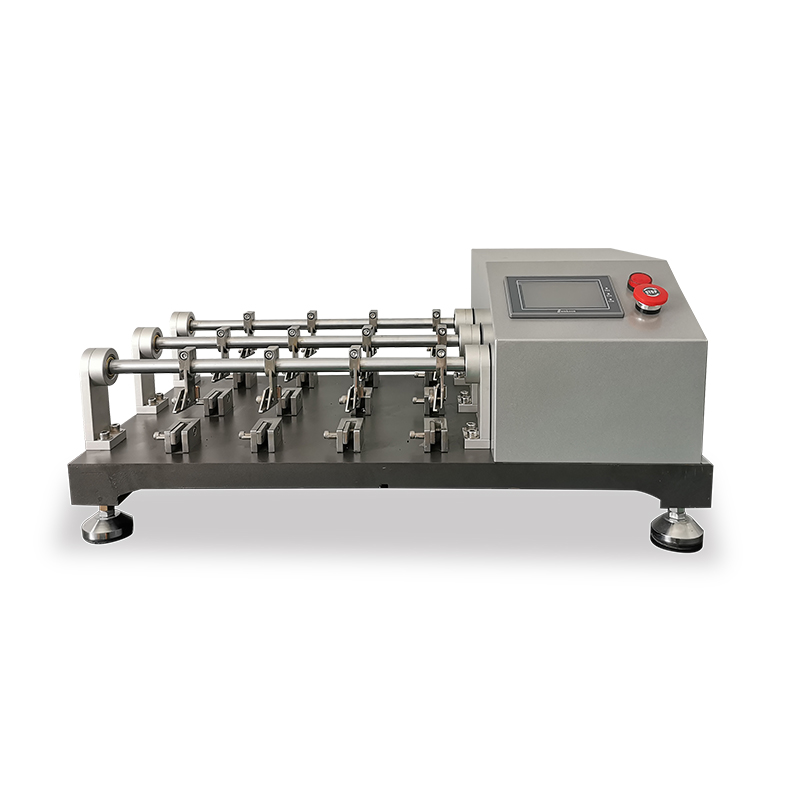 Conclusion:
Simac Tanning Tech 2023 is an opportunity for industry professionals to explore the latest advancements in leather testing technology. Through their state-of-the-art testing equipment and materials, GESTER offers manufacturers the tools they need to deliver high-quality, sustainable, and safe leather products to consumers worldwide. Manufacturers can enhance product quality, reduce waste, and improve overall efficiency. Furthermore, the emphasis on sustainability and safety compliance ensures that the leather industry can adapt to evolving consumer demands and regulatory requirements.
Visit GESTER's booth at Hall 18, H07, where our team of experts will be on hand to demonstrate the capabilities of their instruments and discuss how they can contribute to the success of your business. Embrace the future of the leather industry with GESTER, your trusted partner in testing excellence.