What is Automatic Single Yarn Strength Tester?
Single Yarn Strength Tester is used to determine the breaking force and elongation at break of yarn of cotton, wool, hemp or other synthetic fiber silk, etc.
Single Yarn Strength Tester determines breaking strength and elongation of single cotton, wool and other yarns up to 50 N. This single yarn strength tester is designed to determine the breaking load and extension of single yarns, core-spun yarn etc. up-to 50000 centi-grams force.Yarn Strength Tester complies with yarn strength testing methods like ASTM D2256, ISO2062, GB/T14344, etc. Please contact us for more information about yarn strength testing methods.
The ASTM D2256 Single Yarn Strength Tester manufactured by GESTER instruments based on a diverse range of testing requirements or standards. Of course, our products all over 20 countries around the world.
STANDARDS:
ASTM D2256
ISO 2062
GB/T 398
GB 5324
GB/T 14344
BS
JIS
AS
CAN/CGSB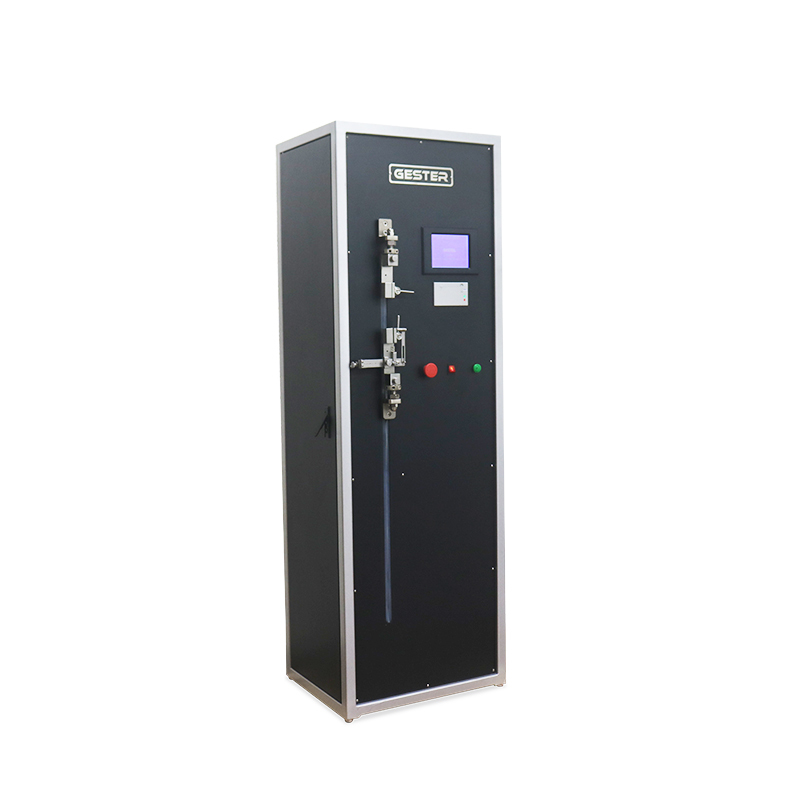 Application of Single Yarn Strength Tester
Automatic Single Yarn Strength Testing Machine, to determine the breaking strength and elongation rate of single yarn made of cotton, wool, and others up to 6000cN, with air-driven clamps. Fully automatically test up to 20 cops at the same time.
Features of single end yarn strength tester
Working pattern is CRE principle
Automatic feeding of yarn, and automatic clamping for the test, fast and without damages to yarn
Fitted with Waste yarn collecting device, to make labs clean
Test up to 20 cops at the same time
Accurately Positioning system with servo motor and ball screw lead support, low noise and run smoothly;
Choose English or Chinese displaying mode obviously, with memory function when power interrupt, and up to 300 groups data storage;
Operator can use LCD control panel to control the machine and print out testing report by stylus printer without PC;
Test function includes elongation with constant speed, load at specified elongation, elongation at specified load, tear and peel etc.
Gauge length and tension speed presettable;
Able to set pre-tensile force;
Many kinds of clamp are selectable according to requirements test standards, including pneumatic clamps.
GESTER INTERNATIONAL CO.,LIMITED is a national high-tech enterprise engaged in R&D and production of high precision physical properties testing equipment with 20+ years experience, expertly specialized in providing integrated laboratory testing solutions for children's products, textile, footwear and furniture. It has passed ISO 9001 certificate, "AAA Enterprise in Quality, Service and Credit" and was audited as SGS audited supplier.
GESTER instruments is a textile testing equipment manufacturers which integrates research & devolepment, prodution and sales in one. So far, GESTER instruments owns two production factories and four sales teams for textile tester, footwear tester, Mask Tester and Protective Clothing Tester, Lab Incubator, Biological Safety Cabinet, Lab Oven etc.