Bally Resistance Flexing Tester is used to the resistance of a material to cracking or other types of failure at flexing creases in wet or dry condition.
Bally Resistance Flexing Tester Feature
The test specimen is folded in half then one end is secured in a clamp. The test specimen is then turned inside out and the free end secured in a second clamp at 90 degrees to the first. The first clamp is repeatedly oscillated through a fixed angle at a defined rate causing the test specimen to flex. At set intervals the number of flexing cycles is recorded and the damage to the test specimen is visually assessed. The test can be carried out with wet or dry test specimens at ambient.
Bally Resistance Flexing Tester For Leather test procedure
1. Clamp the specimen in the upper and lower jigs as required by the standard
2. Preset flexing number or flexing time
3. Start of flexing test
4. Observe the degree of damage to the specimen
5. Calculate the number of flexing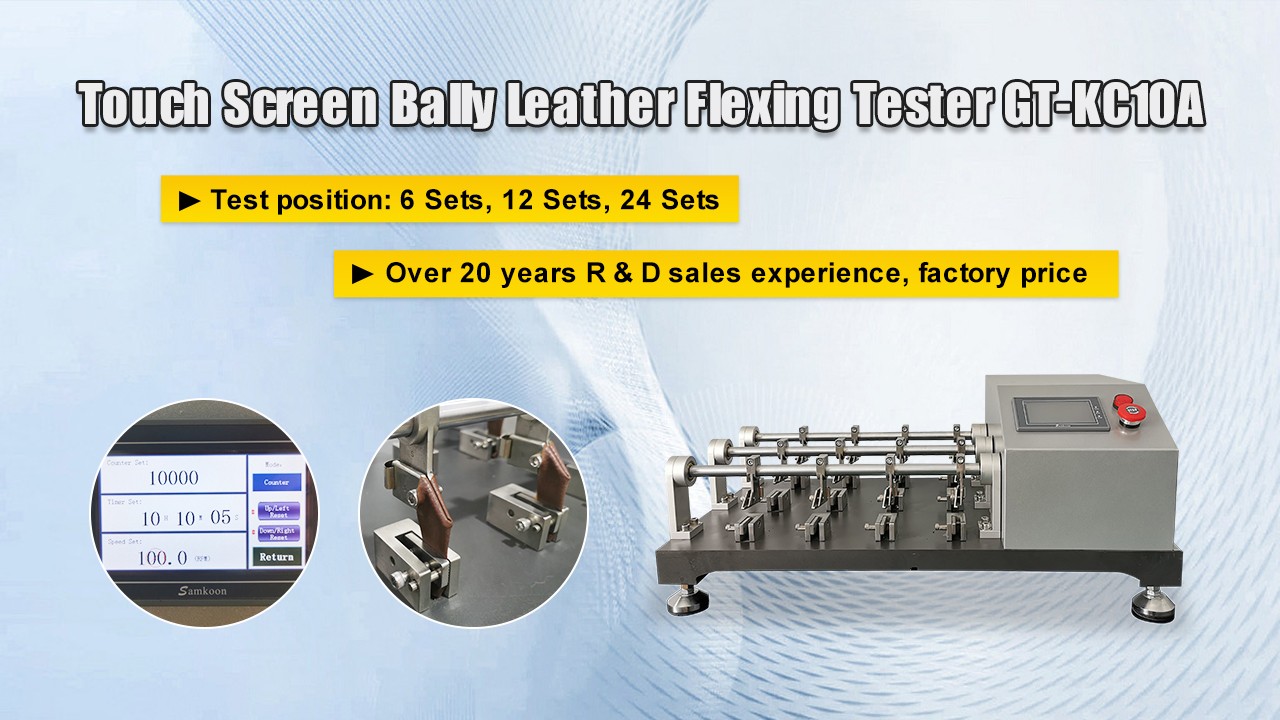 Bally flexing testing machine Standards
1. Equipped with A type of upper grips.
SATRA TM 55; IULTCS/IUP 20-1; ISO 17694 ; EN 13512 ;
EN344-1 section 5.13.1.3 and annex C; GB/T20991 section 6.6.2.8;
AS/NZS 2210.2 section 6.6.2.8; JIS-K6545; BS 3144 Clause 13
2. Equipped with B type of upper grips.
ISO 32100 ; DIN53351; ISO5402-1; GE-24; ASTM D 6182;
EN ISO 20344-2020 section 6.6.3
GESTER is a manufacturer and supplier of leather testing equipment. Contact us for Bally Leather Flexing Tester price & more details.