In the rapidly evolving world of leather production, GESTER demonstrated its commitment to precision and quality at SIMAC TANNING TECH 2023. Held from September 19th to 21st, this renowned exhibition attracted industry experts, manufacturers, and enthusiasts from around the globe. This article delves into GESTER's remarkable presence at the event, where we unveiled an impressive array of professional testing equipment.

Participating in SIMAC TANNING TECH holds significant significance for GESTER as an exhibitor.
Firstly, this exhibition provides GESTER with a unique platform to showcase our latest testing equipment and technological innovations to industry professionals worldwide, demonstrating our expertise and leading position.
Secondly, the event offers an excellent opportunity for us to establish collaborations with industry peers and expand our business network, fostering innovation and business growth.
Additionally, we can gain valuable insights into market trends, consumer preferences, and regulatory changes affecting the leather industry through our participation in SIMAC TANNING TECH, helping us adjust our company's strategies to better meet market demands.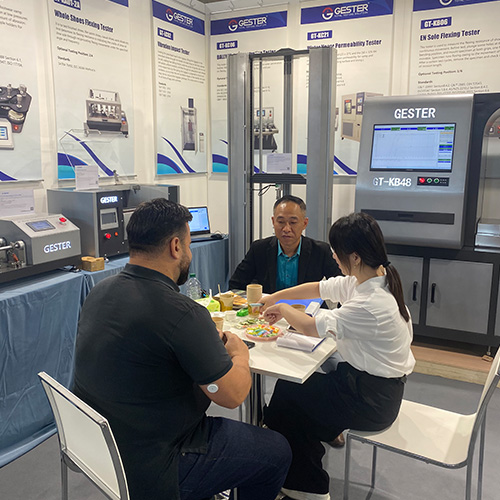 The SIMAC TANNING TECH exhibition took place at the Milan International Exhibition Center in Italy, and GESTER's booth was located at Hall 18, Booth H07. We showcased our state-of-the-art testing equipment and technological innovations, allowing attendees to interact with our products and witness live demonstrations. Adjacent to the product showcase, we set up an information center equipped with brochures and knowledgeable staff ready to provide explanations, ensuring that interested customers could easily learn about our products.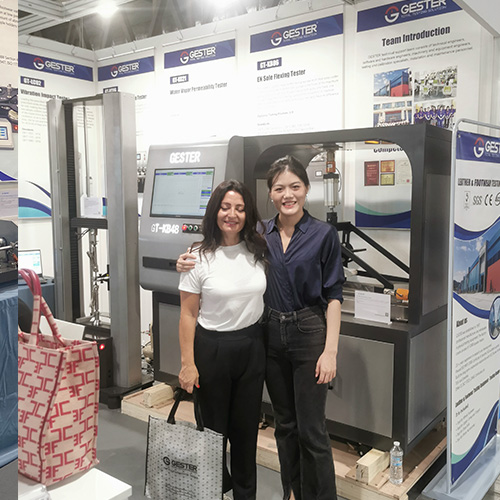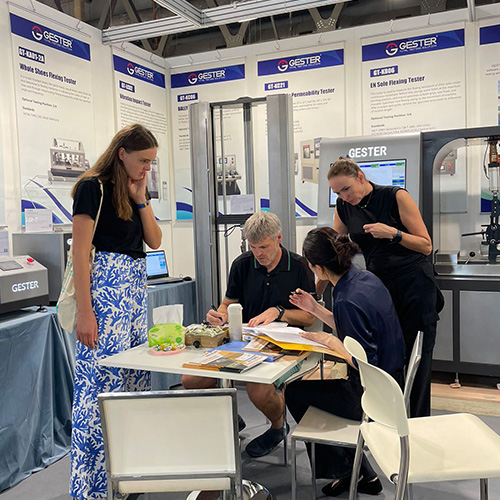 1. GT-KB48 Slip Resistance Tester
Slip resistance tester apply a predetermined load by different mediums like wood, PVC, ceramic tile or specified and set specified friction times and speed, which is to measure the sole friction coefficient, and then judge the slip resistance of shoes.
2. GT-KB03B-1 DIN Abrasion Tester
DIN Abrasion Tester is used to determine wear performance test of materials like elastic material, rubber, tires, conveyor belts, conveyor belts, shoe soles.
3. GT-KC01-4 IULTCS & Veslic Leather Abrasion Tester
IULTCS & Veslic Leather Abrasion Tester : used for color fastness testing of leather, plastic and textile. Under the specified pressure, let white wool felt to do reciprocating abrasion to the surface of dye sample. After a specified count, to assess the color fastness of sample by checking the color change and fading of sample and the discoloration of white wool felt. It can be used for dry abrasion testing and wet abrasion test.
4. GT-K01 Universal Testing Machine
This Universal Testing Machine is a basic equipment of quality control, receiving inspection, physical test, mechanics research, material development.
5. GT-KC10A Bally Resistance Flexing Tester
Bally Leather Flexing Tester To determine the resistance of a material to cracking or other types of failure at flexing creases. The method is applicable to all flexible materials and in particular leathers, coated fabrics and textiles used in footwear uppers.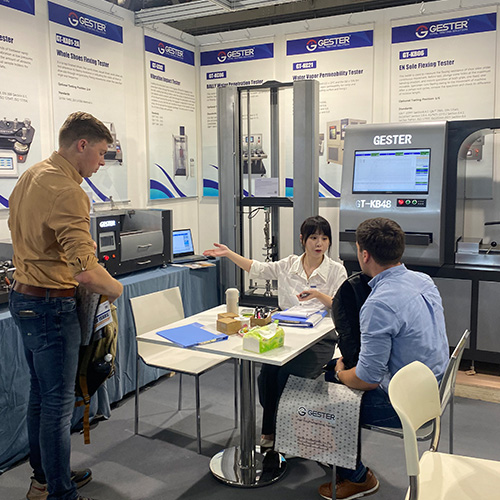 Each showcased testing device represents GESTER's unwavering commitment to excellence. These devices are more than just hardware; they are industry benchmarks and technological masterpieces. With unique designs and high-precision measurements, they assist manufacturers in enhancing product quality, reducing costs, and minimizing resource wastage.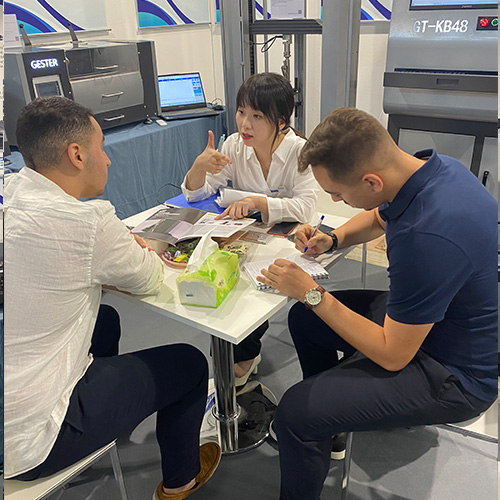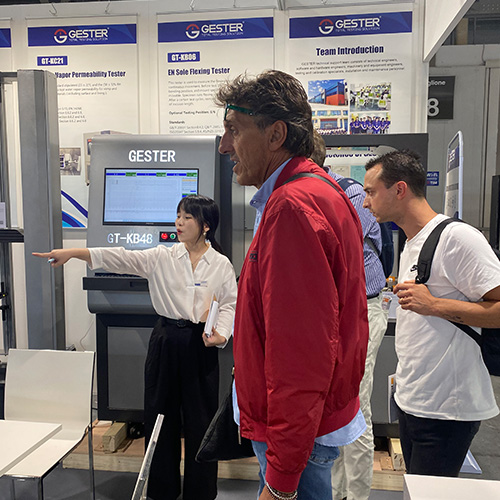 As technology continues to advance, the testing equipment industry evolves as well. GESTER will continue to invest substantial resources and effort into ongoing innovation to meet the demands of future markets. We will uphold our tradition of excellence, striving to lead the forefront of testing technology, ensuring that manufacturers can reach new heights in quality control.
Furthermore, we will strengthen our connections with industry peers and partners, promoting knowledge sharing and collaboration. By establishing more strategic partnerships, we can better meet customer needs and collectively address industry challenges.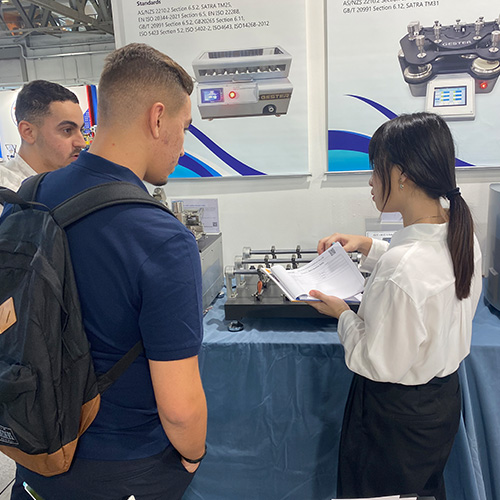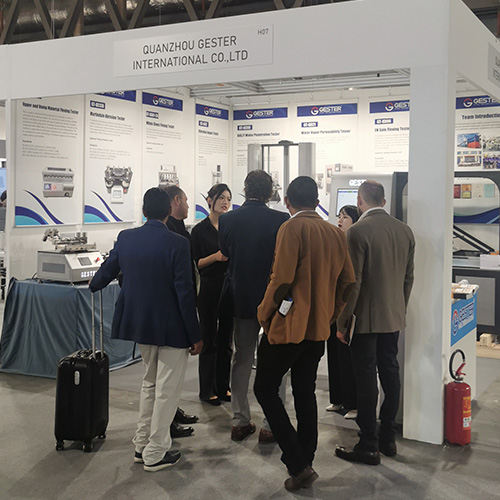 At SIMAC TANNING TECH, GESTER showcased exceptional testing equipment, providing solutions, driving technological innovation, and enhancing global cooperation. We are confident about the future and will continue our efforts to ensure that our products and services maintain a leading position in the ever-changing market. GESTER will persist as the preferred industry partner, offering customers superior testing solutions.