Abou the Universal Tensile Strength Tester
Universal testing machine tensile test is one of the most widely used physical tests for textiles and other materials, Fabric strength testing machine with the flexibility to perform a wide range of tests including tensile strength, flexural properties, compression, peel, tear, friction, cycling and modulus.
By measuring the force required to elongate a specimen to breaking point, the textile properties can be determined. 10kn universal testing machine can be defined as the ultimate strength of a material subjected to tensile loading.
How doe the universal tensile strength testing machine
Gester is pleased to introduce Tensile testing,The new Tensile test using universal testing machine is now available worldwide.Through the following tensile strength testing machine, we can explain the use of the tester well.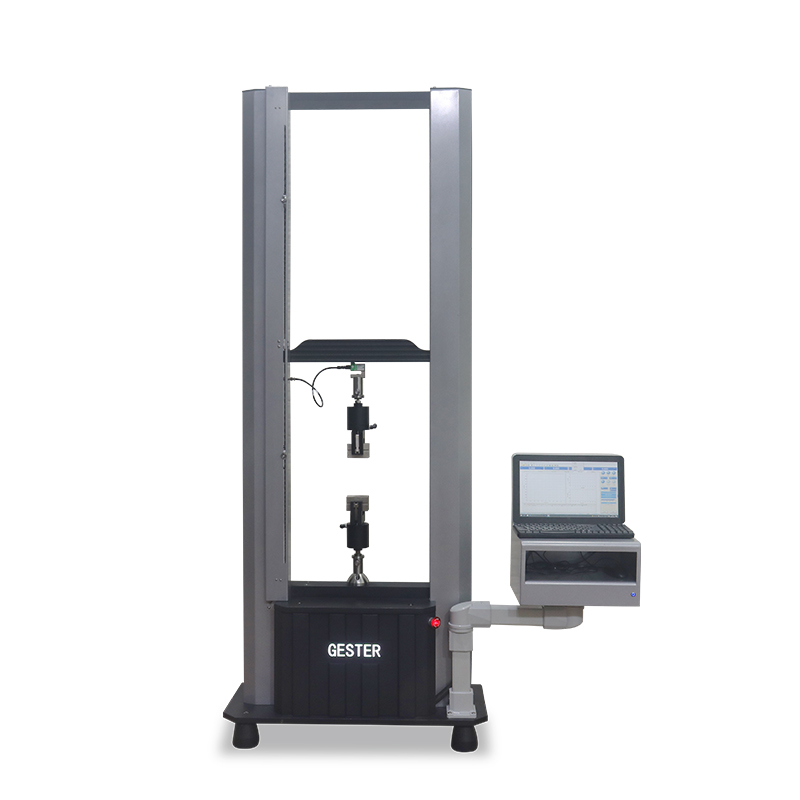 A. Computerized Universal Tensile Strength Testing Machine GT-C01-1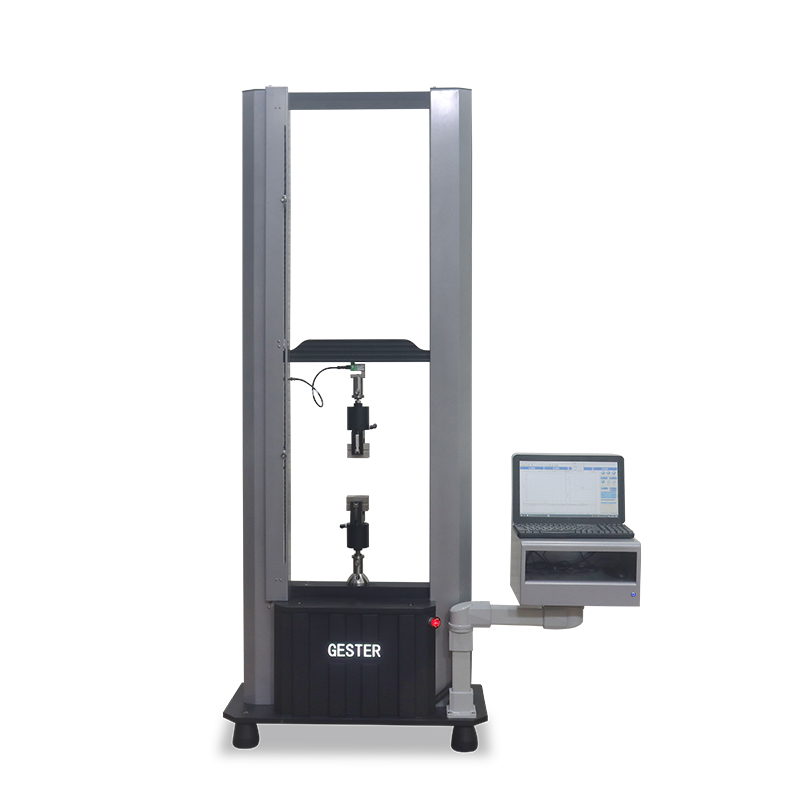 tensile compression tester, computerized tensile testing machine, universal tensile testing machine

B. Snap Button Pull Test Machine Tensile Strength Tester GT-C09
This machine can do even and vertical tensile test of all kinds of buttons on garments. Test fastness degree of button reach relative security standard or not.
C. Fabric Tensile Strength Tester Single Column GT-C02-1
It is a basic equipment of quality control, receiving inspection, physical test, mechanics research, material development.
D. Computerized Universal Testing Machine Dual Column GT-K01
This tester is designed for conducting tensile, compression, bending, shearing, bonding strength, peeling, tearing and other tests for shoes, rubber, plastic, leather, metal, nylon line, fabric, paper, aviation, packaging.
E. 10KN Universal Tensile Testing Machine Dual Column GT-UA01
Universal Tensile Testing Machine can realize constant speed, positioning, constant power, constant stroke control mode and multi-level control mode which can meet the test requirements of the ordinary.
F. Tension Testing Machine 5KN Single Column GT-UA03
This electronic tensile testing machine is suitable for determining the mechanical property and relevant physical parameter when material on the state of tension, compression, bending, shear, tear, peel, puncture, etc.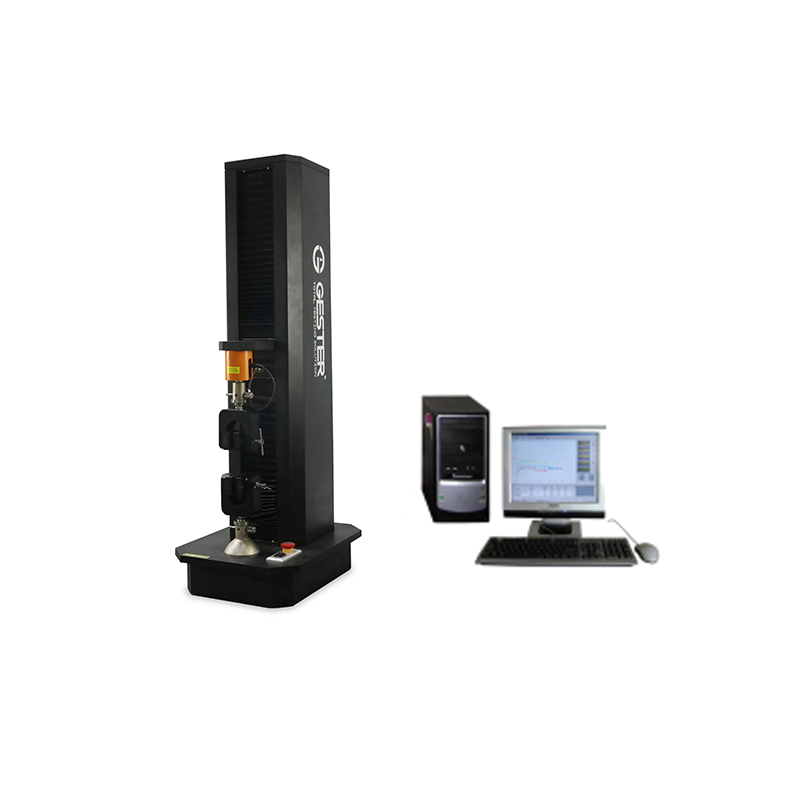 GESTER producing and exporting the tensile strength testing equipment with 20+ years experience including electromechanical universal testing machine, abrasion tester, bursting/tear tester and color fastness tester etc.
The above is just a brief introduction to different types of testers, our testers also have many functions, such as
Tension testing machine adopt open system: user can edit test program, data analysis formula, test report according to test material's category, character and test methods requires.
Tensile and compression testing machine provide many kinds of humanity automatic mode.
For more information on computerized tensile testing machine, please visit GESTER, or ask us for more information.